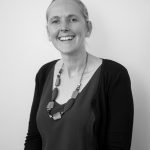 Licensed Property Conveyancer
Monique is a Licensed Property Conveyancer and Justice of the Peace. Monique attained her conveyancing qualifications after graduating from Macquarie University in 2003. She is a member of the Australian Institute of Conveyancers NSW Division Ltd.
Born and bred in Orange, Monique has an intimate knowledge of the local area.
Monique prides herself on staying up-to-date with developments in conveyancing and property law including electronic conveyancing, changes to stamp duty implications and applicable first home benefits...read more
Liability limited by a scheme approved under Professional Standards Legislation.
Disclaimer: The information provided on this website is general in nature and is not intended to replace legal advice specific to your situation. Whilst due care has been used to maintain information on this website, Rickards Whiteley does not warrant the accuracy or correctness of same.